Headline article
Freijoersshopping: stores welcome spring!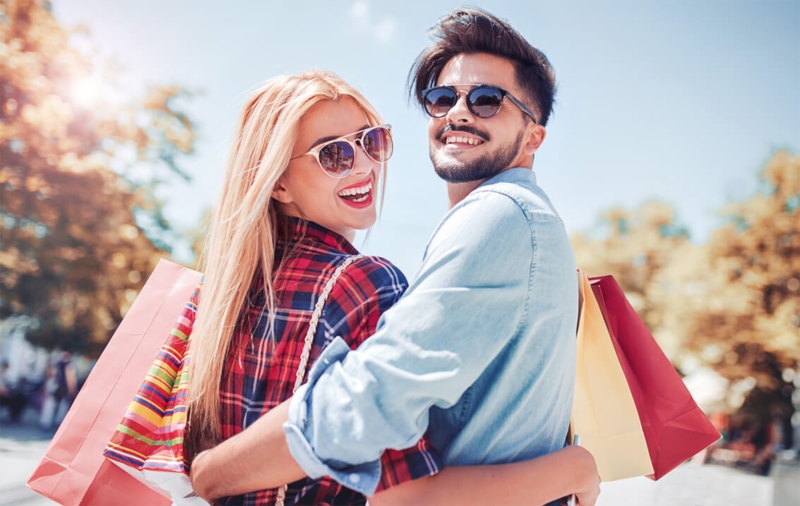 (Photo: © Shutterstock)
MARCH 28, 2019
Reading time: 1 min
This Sunday is the Freijoersshopping!  Many shops will be open in the capital, in Ville-Haute and in the district of the Station, from 14h to 18h.
A spring wind will blow this weekend   ! To celebrate the return of the beautiful days, the traditional "Fréijoersshopping"   (or "   spring shopping   ") Resumes service Sunday, March 31 in Luxembourg City.
Strolling through the streets of the capital, you can discover new collections of your favorite signs and prepare your wardrobe in the summer, or just hang out with family quietly.
On the occasion of this opening Sunday, and like the Mantelsonndeg , merchants offer many discounts and special offers , as well as varied entertainment and contests to win great prizes. Some are putting up great promotions that run throughout the weekend, so stay tuned for the best opportunities! 
Consult the list of participating stores and opening hours
Free public transport for unlimited shopping
Small bonus   : enjoy at leisure public transport of the capital, they will be free throughout the afternoon.
The City Shopping Bus will run continuously from 13:30 to 18:30 from the Glacis car park. Every 7-8 minutes, the shuttle will reach the city center at the following stops   : Beaumont, Royal Forum, Hällepull, Cathedral, Gruef and Kasinosgaass.
All lines (1-33) of the bus network, the tram line, as well as some RGTR lines, are also concerned.
In addition to public transport, you can also take advantage of the city's car parks : Schuman (400 seats) and Stade, are free every Saturday and Sunday, as well as P + R Howald (Lux-South) and Bouillon (2,400 seats), free for 24 hours. Shuttle buses will connect with the city center at regular intervals.
Shopping centers , clothing stores , shoe shops , perfumeries ... Shopping destinations abound, plan your route before your trip and save time with Editus   !
---
  READ ALSO  
Find all our fashion and shopping guides