Headline article
True or false: 5 ideas about bathing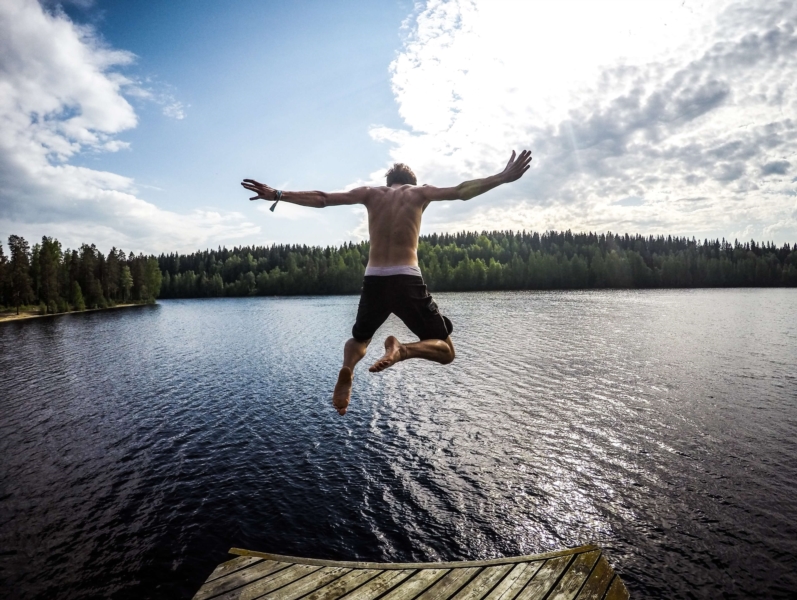 Popular beliefs, hearsay ... Do not always rely on conventional wisdom to decide to take a dip! The point on these shots around the bathing that we all take for granted.
1. Do not bathe immediately after a meal
TRUE AND FALSE because everything depends on the temperature of the water.
If you immerse your body in water at 28 degrees, the effect will not be the same as if you swim in water at 17 or 21 degrees. The reality is that cold water can cut your digestion and you may immediately feel like a bar on your stomach. The negative effect of cold water will be increased tenfold in case of a rich and hearty meal. If you have drunk alcohol, it is also advisable to start your digestion in the shade rather than trying to swim across the beach.
Your body can not handle everything at the same time: the phenomenon of digestion that will increase the temperature of your body and physical effort related to swimming, whether swimming or fighting against fresh water. So take your time.
2. Do not dive directly, but go gradually
TRUE because you risk thermal shock. If you spent an hour in full sun, it is strongly recommended not to dive directly into fresh water: it's very bad for the heart in fragile people. The phenomenon can even be fatal and it is called hydrocution, with reference to electrocution.
Enter the water quietly so that the body temperature drops and adapts to its new environment.
3. Seawater is good for skin and rheumatism
TRUE. Salt and iodine are excellent remedies for certain skin infections such as eczema or juvenile acne and are recommended for combating joint pain.
It is for this reason that people suffering from rheumatism are advised to follow a thalassotherapy to feel all the benefits of seawater.
Walking in the water is also ideal for relieving a sprain or tendonitis.
4. Sunscreen must be given after each swim
TRUE AND FALSE, because water resistant sunscreens can see their effects extend.
So you should theoretically only monitor the time between two applications (2 hours maximum), whether you went swimming or not.
The precautionary principle applies, better in all cases spread again after the release of water.
Read also :
>>>Sunscreen: how to choose it?
5. Seawater makes hair blond
TRUE AND FALSE ! Salt associated with the sun's rays is an incredible hair lightener. The chestnut will take golden reflections, the blond will be even brighter. On the other hand, very brown people will see no effect on the color of their hair, or only very light.
Be careful, however, with colored hair that will change color, and not necessarily the desired one! To avoid unpredictable results, it is advisable to protect them with a suitable oil containing a sunscreen.
This is also true if you are bathing in a chlorine pool, the substance may give a greenish tone to light hair.
-------------------------------------------------- -------------------------------------------------- -------------------------------------------------- ----
For further :
>>> Where to swim in Luxembourg?
Posted on August 6, 2018.