Headline article
Zucchini and goat cheese tart recipe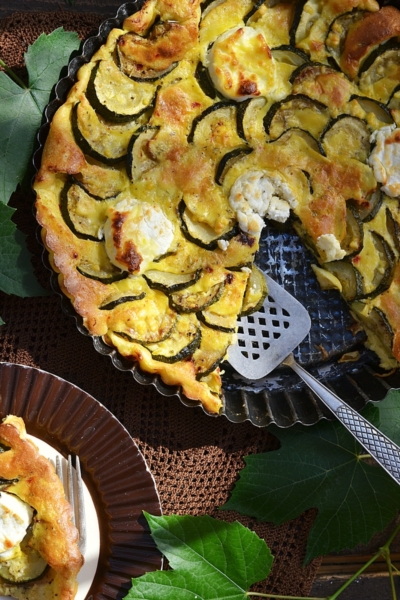 Ingredients: 
3 zucchini
1 fondant goat's log
50cl fresh cream
3 eggs
1 shortcrust pastry base
1 pinch of salt
1 pinch of pepper
1 teaspoon of Provence herbs
1 tablespoon olive oil
Utensils   :
1 pie pan
1 gratin dish
1 knife
1 thrifty
1 oven
1 wooden spoon
Recipe   :
Preheat your oven to 200 ° C (thermostat 6-7).
Peel the zucchini. Cut them into sections of about 1.5 cm. Place them in the gratin dish, add the olive oil, salt, pepper and Provence herbs.
Salt and pepper, sprinkle with Provence herbs.
Cook for 30 minutes.
Fill the pie pan with the dough. Put the zucchini sections on top. Cut the goat cheese into 1/2 cm slices and place them regularly on the zucchini.
Fill with the rest of the zucchini rings.
Mix the cream with the eggs.
Cover the pie with this preparation.
Cook for 30 to 40 min.
Eat preferably warm.