Headline article
Salmon Bowl Recipe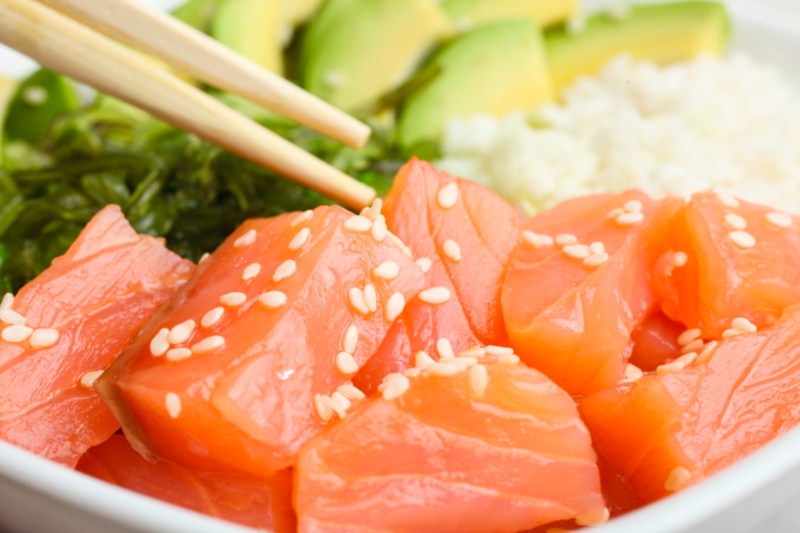 For 2 people
Ingredients: 
75gr of white rice
200gr of salmon
20gr wakame seaweed
10cl sweet soy sauce
1 avocado
½ lemon
1 teaspoon ground ginger
1 tablespoon sesame oil
1 tablespoon sesame seed
Utensils   :
1 knife
1 salad bowl
1 wooden spoon
2 bowls (for presentation)
2 pairs of Chinese baguettes (for presentation)
Recipe   :
Dip the rice in boiling salted water and cook according to the package directions.
Dice the salmon and remove the bones if necessary.
In a bowl, combine the soy sauce, sesame oil and ginger. Place the diced salmon in the mixture and marinate for 1 hour.
Peel the avocado, remove the pit and cut them into large strips. Reserve in a bowl, sprinkling with lemon juice.
In a deep dish, arrange the rice in the bottom then add a few wakame seaweed leaves, the diced marinated salmon, the avocado slices.
Drizzle with a tablespoon of the marinade and add some sesame seeds.