Headline article
Lemon cookie recipe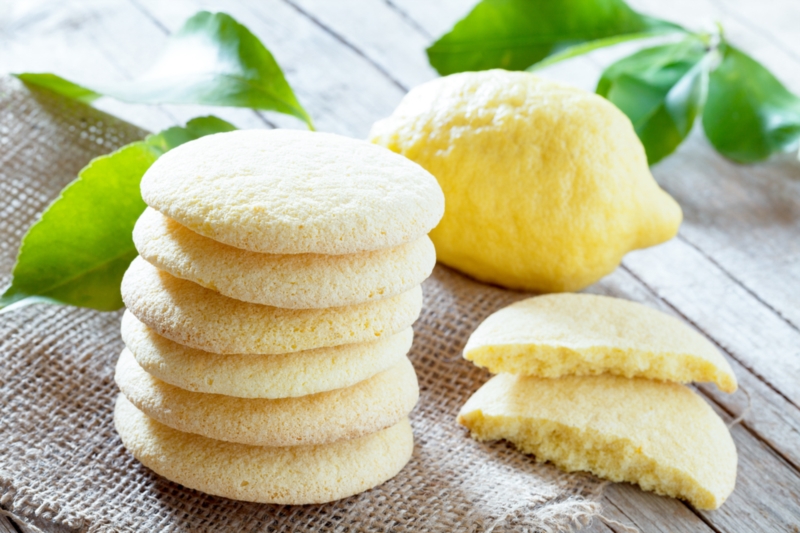 Ingredients:
2 egg yolks
90 gr of sugar
100 gr of butter
½ sachet of baking powder
the juice of a lemon
the zest of an untreated lemon
Utensils:
1 salad bowl
1 zester
1 Whip
1 bowl
1 wooden spoon
Film
1 baking sheet
Parchment paper
1 pastry brush
Recipe:
In a salad bowl, mix the egg yolks with the sugar and the lemon zest. Whisk, then add the melted butter. Mix well, add flour and baking powder.
Mix well with a wooden spoon and then with your hands to form a ball. Film and reserve in the fridge for 1 hour.
Preheat the oven to 180 ° C (thermostat 6).
Form small balls with your hands and place them on a plate covered with parchment paper, flatten them slightly. Put in the oven for 12 minutes.
Take them out of the oven and brush them with lemon juice with a brush.
Let cool on a rack for about 30 minutes, until the top is firm and all the lemon juice absorbed.